In Dungeons & Dragons 5th Edition (5e), the Ranger is a character class that focuses on wilderness survival, tracking, and combat expertise. Rangers are often portrayed as skilled hunters, protectors of nature, and expert explorers of the wild. What is the best Ranger construct? Why are Rangers underpowered in 5e? These are preferred inquiries regarding these warriors in 5e. While the initial course released in the Player's Manual could be underwhelming, Xanathar's Guide to Everything as well as Unearthed Arcana launched since then has significantly improved them.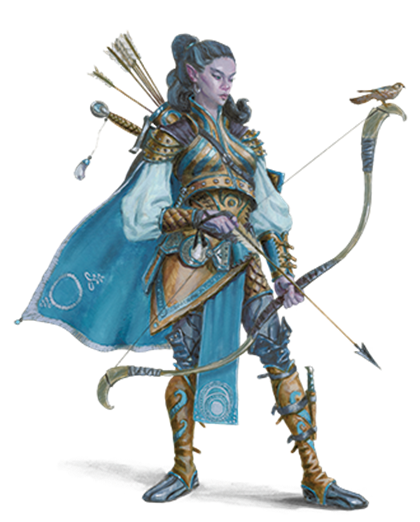 In the world of Dungeons and Dragons, some people reside in cities or communities. They function, play, as well as fraternize with other people in these locales, mainly oblivious to what goes on past the frontiers.
As we explore the dynamic world of character classes in Dungeons & Dragons 5th Edition, it's important to note that some adventurers transcend the boundaries of a single archetype. In our previous article on the Barbarian 5e class, we discussed the primal warriors who tap into their inner fury to dominate the battlefield. Now, let's delve into the intriguing realm where the Barbarian's raw strength intersects with the precision and versatility of the Ranger 5e class.
---
Ranger 5e
---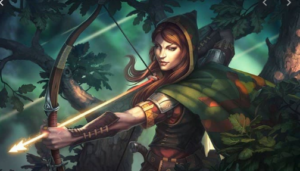 However, past the tranquility and security of the world, there are monsters that threaten the world: vampires, zombies, orcs, spirits, trolls, dragons, and a lot more. The ranger is civilization's initial line of protection against this intruding crowd.
| Level | Proficiency | Features | Spells | —Spell Slots per Spell Level— |   |   |   |   |
| --- | --- | --- | --- | --- | --- | --- | --- | --- |
| | Bonus | | Known | 1st | 2nd | 3rd | 4th | 5th |
| 1st | 2 | Favored Enemy ,  Natural Explorer | — | — | — | — | — | — |
| 2nd | 2 | Fighting Style ,  Spellcasting | 2 | 2 | — | — | — | — |
| 3rd | 2 | Ranger Archetype ,  Primeval Awareness | 3 | 3 | — | — | — | — |
| 4th | 2 | Ability Score Improvement | 3 | 3 | — | — | — | — |
| 5th | 3 | Extra Attack | 4 | 4 | 2 | — | — | — |
| 6th | 3 | Favored Enemy  and  Natural Explorer  Improvements | 4 | 4 | 2 | — | — | — |
| 7th | 3 | Ranger Archetype Feature | 5 | 4 | 3 | — | — | — |
| 8th | 3 | Ability Score Improvement ,  Land's Stride | 5 | 4 | 3 | — | — | — |
| 9th | 4 | — | 6 | 4 | 3 | 2 | — | — |
| 10th | 4 | Natural Explorer Improvement ,  Hide in Plain Sight | 6 | 4 | 3 | 2 | — | — |
| 11th | 4 | Ranger Archetype Feature | 7 | 4 | 3 | 3 | — | — |
| 12th | 4 | Ability Score Improvement | 7 | 4 | 3 | 3 | — | — |
| 13th | 5 | — | 8 | 4 | 3 | 3 | 1 | — |
| 14th | 5 | Favored Enemy Improvement ,  Vanish | 8 | 4 | 3 | 3 | 1 | — |
| 15th | 5 | Ranger Archetype Feature | 9 | 4 | 3 | 3 | 2 | — |
| 16th | 5 | Ability Score Improvement | 9 | 4 | 3 | 3 | 2 | — |
| 17th | 6 | — | 10 | 4 | 3 | 3 | 3 | 1 |
| 18th | 6 | Feral Senses | 10 | 4 | 3 | 3 | 3 | 1 |
| 19th | 6 | Ability Score Improvement | 11 | 4 | 3 | 3 | 3 | 2 |
| 20th | 6 | Foe Slayer | 11 | 4 | 3 | 3 | 3 | 2 |
---
Hit Points
---
Hit Dice: 1d10 per ranger level
Hit Points at 1st Level: 10 + your Constitution modifier
Hit Points at Higher Levels: 1d10 (or 6) + your Constitution modifier per ranger level after 1st
---
Proficiencies
---
Armor: Light armor, medium armor, shields
Weapons: Simple weapons, martial weapons
Tools: None
Saving Throws: Strength, Dexterity
Skills: Choose three from Animal Handling, Athletics, Insight, Investigation, Nature, Perception, Stealth, and Survival
---
Equipment
---
You start with the following equipment, in addition to the equipment granted by your background:
(a) scale mail or (b) leather armor
(a) two shortswords or (b) two simple melee weapons
(a) a dungeoneer's pack or (b) an explorer's pack
A longbow and a quiver of 20 arrows
Rangers select to live far from the remainder of culture, in woodlands, mountains, and various other deserted locations. However, unlike the druids, who live among nature for religious as well as cultural reasons, rangers reside on the frontier in order to secure the city.
Rangers are in some cases suspected by city dwellers. However, without the rangers, no metropolitan life would certainly be feasible. If this seems like an enjoyable character class to play, you may be taking into consideration playing a ranger. But you may not know just how best to safeguard your good friends as well as defeat the adversary utilizing ranger abilities. This guide will inform you precisely how to do that.
---
Ranger Protection
---
How can a ranger shield his friends and also buff them up? Everyone knows rangers are fantastic at the fight, yet can they stand back and also aid others? The response is that rangers are really good at spell casting, and have a lot of options to help their allies. Cast Jump on your close friend to triple his dive range for the following 60 seconds, and then follow it up with a Long strider to make his speed boost by 10ft. Do you fear your event is running into a trap? Cast Detect Poison and Disease and check the area around you. It simply might save every one of your lives.
As well as if you've tackled a difficulty difficult to take care of, Fog Cloud is your spell of choice. It will certainly mask your getaway and let you live to eliminate an additional day.
---
How to play a Ranger?
---
There are numerous means to role-play a ranger. Maybe you are a single frontiersman who grew up on the fringes of a nearby Kingdom. Or perhaps you grew up in the city, but the death of a loved one (or some other terrible occasion) caused you to leave everything behind.
Maybe you are part of a larger organization dedicated to protecting the world (think Watchers of the Wall from Game of Thrones). Yet one more option is to consider your character as part of an elite, progressed military force that takes a trip deep right into the opponent region, where the "opponent" is the enormous forces of undead, satanic forces, orcs, and also various other horrors that lurk where others are afraid to walk.
The bottom line is that there are many different sorts of rangers. All of them are joined by an idea of defending the globe against the beasts out there, in the wilderness. Obtain your weapons prepared, and also sign up for the battle.
We've looked at exactly how to shield your allies and fight as a ranger, as well as just how a ranger can help the event in non-combat scenarios. We've also offered pointers on capabilities, shields, weapons, and role-playing for rangers.
---
Features
---
Favored Enemy: At 1st level, you choose a type of creature as your favored enemy. You gain bonuses for tracking and damage against these creatures.
Natural Explorer: Also at 1st level, you choose a type of terrain in which you excel. You gain various benefits while in this terrain, such as ignoring difficult terrain, finding food and water, and moving stealthily.
Spellcasting: Rangers have a limited spellcasting ability, using spells that emphasize utility and nature-based magic. Their spellcasting ability is Wisdom.
Ranger Archetype: At 3rd level, rangers choose a specific subclass known as a ranger archetype, which grants them unique abilities and features. Some examples of ranger archetypes include Hunter, Beast Master, and Horizon Walker.
Extra Attack: Beginning at the 5th level, rangers can make multiple attacks when taking the Attack action.
Primeval Awareness: Starting at the 3rd level, rangers can use their awareness of the land to detect creatures within a certain range.
Ability Score Improvement: Rangers gain the ability to increase their ability scores at certain levels.
Feral Senses: At the 18th level, a ranger gains an advantage on initiative rolls and can't be surprised while conscious.
Foe Slayer: At the 20th level, rangers can add their Wisdom modifier to attack rolls against their favored enemies and can deal extra damage to them.
Unleashing the Ranger's Precision in D&D 5e" could be an engaging title for your blog post about the Ranger class in Dungeons & Dragons 5th Edition. This title highlights the Ranger's expertise in tracking and combat, which aligns with the concept of deadly hunting.
---
Deadly Hunters
---
Tracking and Favored Enemies:

Discuss the Ranger's unique ability to track foes through various terrains.
Explore the concept of Favored Enemies and how Rangers specialize in hunting specific creature types.
Provide tips for selecting and utilizing Favored Enemies effectively in different campaigns.

Sharpshooting and Melee Mastery:

Highlight the Ranger's versatility in combat, excelling in both ranged and melee engagements.
Explain the mechanics of using bows, crossbows, and melee weapons effectively.
Offer tactical advice on choosing the right weapons for different scenarios.

Hunter's Arsenal:

Detail the Ranger's proficiency with a wide range of weapons and their unique combat style.
Discuss the Extra Attack feature and how it amplifies the Ranger's damage output.
Offer insights into using Two-Weapon Fighting and Archery fighting styles.

Precise Strikes and Tactical Maneuvers:

Explore the Hunter archetype and its focus on precision strikes and tactics.
Discuss subclass features like Colossus Slayer, Volley, and Multiattack Defense.
Provide examples of how these features can be applied in combat situations.

Terrain Mastery and Natural Explorer:

Explain how Natural Explorer enhances the Ranger's tracking abilities and survival skills.
Offer advice on selecting the right favored terrain for your campaign setting.
Share creative ways to use Natural Explorer's benefits to gain advantages in different situations.

Team Tactics and Foe Management:

Discuss how Rangers can contribute to the party's strategy and synergy in combat encounters.
Offer strategies for coordinating with other party members to maximize the Ranger's effectiveness.
Provide tips on adapting tactics based on the party's strengths and weaknesses.
---
Creating a Ranger
---
Choosing a Concept:

Explain the concept of a Ranger character, emphasizing their skills in wilderness survival, tracking, and combat.
Encourage players to envision their character's personality, motivations, and role within the party.

Selecting a Race:

List races that naturally lend themselves to a Ranger's skill set, such as Elves, Half-Elves, Humans, and Wood Dwarves.
Highlight racial traits that complement the Ranger class, such as keen senses and natural abilities.

Defining Backstory:

Emphasize the importance of a compelling backstory that informs the character's connection to nature and hunting.
Provide examples of Ranger-specific backgrounds, like Outlander or Far Traveler, that enhance the character's narrative.

Determining Abilities:

Explain the key ability scores for Rangers, namely Dexterity and Wisdom, and their impact on gameplay.
Offer insights on distributing ability scores and explain the benefits of each choice.

Choosing Favored Enemies:

Describe the concept of Favored Enemies and the role they play in a Ranger's identity.
Provide guidance on selecting favored enemies based on campaign themes and potential adversaries.

Embracing Archetypes:

Introduce the Ranger archetypes available, such as Hunter, Beast Master, and Horizon Walker.
Discuss the unique playstyles and abilities associated with each archetype.

Exploring Equipment:

Suggest appropriate weapons and armor for a Ranger character, considering their combat versatility and survival skills.
Highlight utility items like survival kits, animal traps, and ranged weapons.

Molding Personality:

Encourage players to develop their character's personality traits, ideals, bonds, and flaws.
Discuss how these traits can influence role-playing interactions and character growth.

Personalizing Appearance:

Guide players in creating a visual image for their character, including clothing, gear, and any unique features.
Emphasize the Ranger's connection to nature and how it might manifest in their appearance.

Weaving into the Party:

Offer tips for integrating a Ranger character into a diverse party, considering teamwork and collaboration.
Suggest potential bonds or connections to other party members that enhance the role-playing experience.
---
Fighting Style
---
Uncover the strategic prowess of Rangers in combat through their unique fighting styles in Dungeons & Dragons 5th Edition. Dive into Archery, Two-Weapon Fighting, and more to find the perfect combat approach for your Ranger character.
Significance of Fighting Styles:

Introduce the importance of choosing a fighting style for a Ranger, enhancing their combat effectiveness, and defining their role on the battlefield.

Archery Fighting Style:

Detail the Archery fighting style, which boosts the accuracy and damage of ranged attacks.
Explain how this style aligns with a Ranger's focus on precision and their role as a ranged combatant.

Two-Weapon Fighting Style:

Explore the mechanics of Two-Weapon Fighting, allowing Rangers to make an additional attack with a bonus action.
Discuss how this style complements the Ranger's versatility in both melee and ranged combat.

Defense Fighting Style:

Describe the Defense fighting style, which grants Rangers a bonus to their Armor Class (AC) when wearing armor.
Highlight its effectiveness in increasing a Ranger's survivability and durability.

Dueling Fighting Style:

Discuss the benefits of the Dueling fighting style, which provides Rangers with a damage bonus when wielding a one-handed weapon.
Explain how this style caters to Rangers who prefer a single, powerful melee attack.

Tactical Considerations:

Compare the strengths and weaknesses of each fighting style, aiding players in selecting the style that aligns with their character concept and campaign.

Archetype Synergies:

Explore how different Ranger archetypes can interact with specific fighting styles.
Provide examples of how certain archetypes, such as Hunter or Beast Master, might benefit more from one style over another.

Multiclassing Possibilities:

Discuss the potential synergy or trade-offs when multiclassing a Ranger with another class that offers unique fighting abilities.
Offer insights into how multiclassing decisions can impact a character's overall combat capabilities.

Adapting to Campaign Themes:

Encourage players to consider the campaign's setting, challenges, and themes when selecting a fighting style.
Provide examples of how certain fighting styles might be more advantageous in certain environments or against specific enemies.

Evolving in Combat:

Explain how a Ranger's chosen fighting style can evolve as they level up, gaining additional features and abilities that further enhance their combat prowess.
In the symphony of character classes within Dungeons & Dragons 5th Edition, the Ranger 5e class and the Bard 5e class stand out as unique performers, each bringing its own set of skills and talents to the adventuring stage. Let's take a moment to explore the captivating blend of musical artistry and wilderness prowess that can arise when a Bard and a Ranger embark on a shared journey.
---
FAQs
---
Q: What is the Ranger class in D&D 5e?
The Ranger is a versatile class known for its survival skills, tracking abilities, and combat expertise. Rangers are often associated with the wilderness, using their connection to nature to excel in various environments.
Q: What abilities make the Ranger class unique?
Rangers have a variety of unique abilities, such as Favored Enemy (bonuses against specific creature types), Natural Explorer (terrain-based benefits), and limited spellcasting using Wisdom as their spellcasting ability.
Q: What are Favored Enemies and how do they work?
Favored Enemies are creature types that Rangers specialize in hunting. They gain advantages against these enemies, including bonuses to damage rolls, advantages on certain checks, and the ability to track them more effectively.
Q: What is the Natural Explorer feature of the Ranger class?
Natural Explorer grants Rangers advantages in specific terrains. They can move stealthily, forage for food, ignore difficult terrain, and avoid getting lost in favored terrain types.
Q: How does spellcasting work for Rangers?
Rangers have a unique spellcasting style, focusing on nature-themed spells and utility magic. They have a limited number of spells known, and their spell slots increase as they level up. They can also change their known spells after long rests.
Q: Can the Rangers use two-weapon fighting effectively?
Yes, Rangers can use two-weapon fighting to make an additional attack as part of their Attack action. Some Ranger archetypes enhance their abilities in this area, allowing them to deal extra damage or gain bonuses.
Q: What are Ranger archetypes, and which are available?
Ranger archetypes are subclasses that provide unique abilities and playstyles. Some examples include the Hunter (focused on combat tactics), the Beast Master (emphasizing animal companions), and the Horizon Walker (tapping into planar energies).
Q: How does the Beast Master archetype work?
The Beast Master archetype allows Rangers to form a bond with an animal companion, which can assist them in combat and exploration. The companion can attack, aid, or provide special abilities depending on its type.
Q: What is the Horizon Walker subclass known for?
The Horizon Walker archetype allows Rangers to travel between planes of existence and harness planar magic. They gain abilities that enhance their mobility, provide resistance to damage, and deal additional damage with planar-infused attacks.
Q: Can Rangers be effective in both melee and ranged combat?
Yes, Rangers are versatile in combat, excelling both at ranged attacks and melee combat. They can choose from a variety of weapons and adapt their tactics to suit different encounters.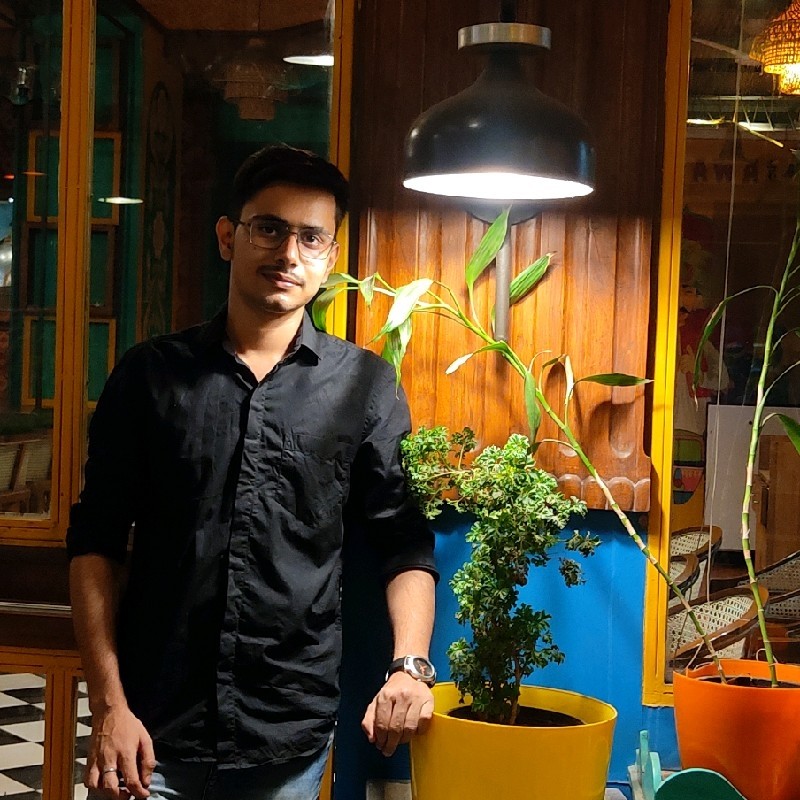 Virat Rana is a Blogger from the city of Joy, Kolkata. He is the founder of this blog and covers a wide range of topics from Gadgets to Software to the Latest Offers. You can get in touch with him via [email protected]