There are many races in the Dungeons and Dragons game which is basically a role-playing game. The players can assume any of these races that the dungeon master allows in DND. The fifth edition of this popular role-playing game includes many races like Changelings, Elves, Kalashtar, etc.
Check also:  Centaur 5e
Each of the races has its own distinctive racial traits and these can be used as an advantage while playing DND game. If you are a player and want to know about the Kalashtar 5e race, then you have come to the right place. In this article, you will come to know what Kalashtar are and their basic features.
Kalashtar 5e
Kalashtar is the result of the union between the spirits of Quori which belong to the plane of dreams and humans. Thus they are considered to be a compound race. They are compassionate with spiritual qualities and have telepathic abilities. These telepathic abilities allow them to communicate with any creature before them within the range. Language is not a barrier and the only condition is that the creature must know at least one language.
The spirits act as a guide to Kalashtar and communicate with them through dreams. This race possesses psionic powers as a result of its association with spirits. They have psychic abilities and hence you can choose to play as kalashtar 5e race in DND. The kalashtar are exclusive technically to the Eberron campaign setting. You should have the permission of your Dungeon Master to assume the character in any other setting.
Ability Scores:  Wis +2; Cha +1
Size:  Medium
Speed: 30 feet
Racial Traits of Kalashtar
Kalashtar has the physical appearance of a human and can associate with the spirit of Quori through instincts. Two minds reside in one human body in the case of Kalashtar. kalashtar 5e race connects with the quori spirit when they sleep. They are righteous in character due to the spirits attached to them.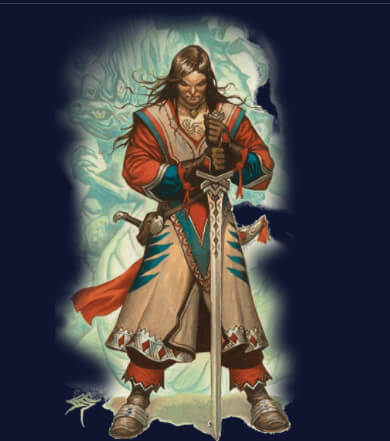 Most Kalashtar live in temples as monks and learn about how to connect with their spirits. However, some can be orphans and don't have the knowledge on how to communicate with spirits. This kalashtar will have more split personalities and mood swings. They don't know how to manage their psychic abilities.
Even the names of kalashtar reflect the two types of personalities they have. The first half will be representing their human nature and the second will show their Quori spirit. For example, Chazon is the name of Kalashtar with chi showing their human name and Zon representing their spirit name.
 

Few Features of Kalashtar

 

When you play as kalashtar 5e race, you will have some bonus that comes along with this race. There is a one-point increase in charisma score and a two-point increase in wisdom score when you choose to be a kalashtar. They tend to align with morality and are not harmed by any psychic element. You will be of medium size with a walking speed of 30 feet and can speak telepathically to creatures that within the feet range often times equal to your level. If you speak to a creature them you cannot simultaneously speak to another one. The number of creatures you can speak to is limited when you are kalashtar. You don't have the ability to dream and possess resistance to spells like "Dream". Common and Quori can be spoken, written, and read by kalashtar. One other language can be chosen by you for speaking and writing as well as for reading.
FAQs
Q1: What racial elements can a Kalashtar use whilst wild-shaped?
The Kalashtar aspects come from a religious link; Wild Shape no longer serves this link. All 4 of the racial facets referred to are usable whilst in a Wild Shape form. You continue the advantage of any elements from your class, race, or different supply and can use them if the new shape is bodily successful.
Q: What occurs if a Kalashtar becomes possessed?
Kalashtar has no distinct reactions to possession. Neither the authentic description of Kalashtar nor the good-sized policies about possession in the identical e-book make any point out of a one-of-a-kind interplay between Kalashtar and possession.
Q: What occurs if a Kalashtar eats a dream pastry?
A dream pastry's trance is now not asleep; it is a unique variety of trance. It's extra like a drug day out than whatever is associated with rest, so there is no purpose it would always work in a different way on creatures that do not sleep or dream.
Q: Can elves, half-elves, warforged, and/or kalashtar be affected through Dream of the Blue Veil?
Kalashtar sleeps, however they don't join the airplane of goals as different creatures do. Instead, their minds draw from the recollections of their otherworldly spirit whilst they sleep.
Q: Can there be greater than sixty-seven kalashtar in existence at once?
Yes, there are extra than sixty-seven kalashtar. There are additionally more than sixty-six, seeing that the kalashtar, sure to be their leader, Taratai, sacrificed themselves to produce the shroud resonators that guard Adar.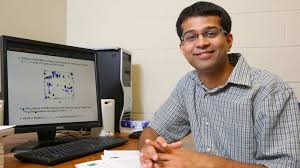 Hi! this is sheryas iyar,
I am not a "gamer boy". I am a gamer. I play video games. I don't take slutty pictures while holding a controller.