Shifters are one among the many races which the players can assume when they play DND. As we all know, DND is a role-playing game that has avid fans worldwide. Shifters are alternatively called were touched and have humans and lycanthropes for distant relatives.
Hence they can be considered as humanoids at best. They are made up of both human and animalistic features. They were introduced first in the Eberron campaign setting. Want to know more about shifter 5e and their abilities? Read the article completely to get an overall idea about shifters.
Shifter
Shifters 5e doesn't have the ability to fully transform its shape. Their power is limited to the change in the shape of body parts and that too for only a small period of time. There are many sub-races within the shifter race and each is ties to an animal. Longtooth is a sub-race within the shifter that has traits of a wolf-like forming a pack. They tend to help the members of the pack in case of attacks and have the ability to regenerate in case of damages.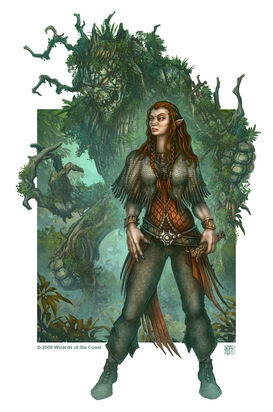 Wild hunt shifter can originate from any animal which has the tendency to track its prey. If the traits of a shifter resemble a bear or boar, then it is known as a Beasthide shifter. This kind is usually very strong and has athletic abilities. There are many such subraces and each come with their own unique abilities and bonuses. You can assume the subrace that has the desired skills you want. 
Characteristics of Shifters in the DND Empire
A shifter's physical appearance varies largely with the animalistic nature inside them. But mostly, they appear to be like humans. They have a turbulent nature due to the presence of the inner beast. Shifters 5e doesn't have the ability to manage their emotions that well and hence experience volatility in their mood.
Check also: Changeling 5e
Most of them grow skills that are needed for self-sufficiency and survival. Usually, it is just one simple skill that they learn in order to get efficient in it. They are normally neutral and just try to survive in a world that distrusts them. Shifters are always ready for any change that the future might bring them. Freedom is their most valued possession and hence shifters like to live in rural societies instead of crowded ones.
Features of Shifters in DND game
There are many attributes that come when you role play as a shifter. Shifters have powers like darkvision due to their animalistic inner nature. One can view objects which are within 60 feet in dim light as well as darkness. Shifters are allowed to speak, write and read in the language of Common. With a medium build, 30 feet is the base walking speed of a shifter 5e.
When you become a shifter, your Dexterity score increases by one. Also, additionally, you can shift your appearance into a beast form. This will last for just a minute till the player dies. The player can even reverse it using a bonus action. 
FAQs
Q1: Can a Shifter Druid use its racial Shifting function in Wild Shape?
Yes, If you use Wild Shape first, and establish the beast shape chosen. Your recreation information is changed with the aid of the records of the beast, however, you continue your alignment, personality, and Intelligence, Wisdom, and Charisma scores.
Q2: Is this homebrew Shifter classification balanced in contrast to the reliable classes?
This is not likely to be balanced, and in all likelihood in no way will be. The fundamental trouble right here is that this category permits you to flip into a variety of kinds of monsters with distinctive capabilities that are now not balanced for players, and these monsters get these competencies at a CR the place they are suitable for use in opposition to the players, now not by using them.
Q3: How can we recreate in 3.5e the Shifter category from Neverwinter Nights?
You can get stats for the monsters you can flip into the usage of the Monster Manuals, however, you will have to make some adjustments for your BAB, base saves, intellectual stats, feats, and the different matters that alternate due to Wild Shape.
Q4: Is this Eberron home-brew Shifter sub-race balanced?
Beware of including whatever to your sport that lets in a personality to listen on extra than one impact at a time, use greater than one response or bonus motion per round, or attune to greater than three magic gadgets at a time.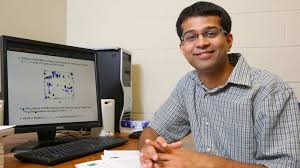 Hi! this is sheryas iyar,
I am not a "gamer boy". I am a gamer. I play video games. I don't take slutty pictures while holding a controller.